What started as a romantic effort between Luis and Ciony gave birth to an enduring love child cherished with commitment, integrity, and excellence. After 86 years, Abiva Publishing House, Inc. prospered into an organization with a perpetual commitment to innovating education, whose reason for being stayed the same_, helping Filipino learners engage in the most meaningful of ways.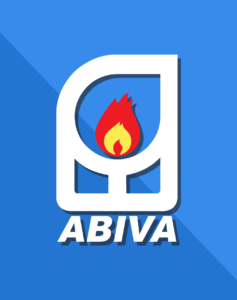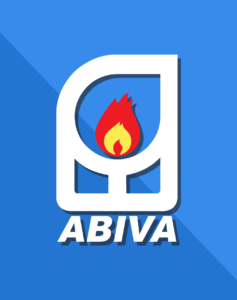 Abiva's history is written by its core values.
In 1936, educators Luis and Asuncion Quiray Abiva established a one-room printing press and published review materials for civil service exam reviewers for patrolmen, and junior and senior teachers. During Abiva's peak, war broke out and Japanese forces took over Manila.; The couple had to stop the printing operations and was forced to seek livelihood elsewhere to sustain the family.
The deepest tragedy hit the family in 1942. The family patriarch died, leaving the matriarch alone to take care of the young family at the height of war. Through her strength and the commitment she shared with Luis,- Ciony rebuilt Abiva Press and ventured, into publishing elementary and high school textbooks in all subjects.
Abiva received nationwide recognition for its track record and untarnished reputation as it celebrated its 75th anniversary., Major stakeholders in the education landscape appreciated Abiva's effort in providing quality learning materials. But in its 76th year, a huge change happened in Philippine education. The K-12 curriculum was introduced and implemented, rendering the celebrated materials inadequate to meet the new standards to support the Filipino learners.
This did not hinder Abiva's grit.  The company through with what it had. After a year, Abiva presented its first batch of K-12 compliant series.
As it was preparing for its 85th year, the pandemic hit, turning everyone's world upside down.
The whole education landscape was new to the concept of "Online Learning".,  Abiva experts discussed the best ways to solve issues brought about by the sudden shift in digital education. They hosted webinars to share and assist in implementing these brand new strategies.
Luis and Ciony committed to creating a future where they can be together while being involved in their shared mission. It has shown iIntegrity when it was celebrated for the quality instructional materials it produced, even when the same materials needed were rendered outdated when the curriculum changed. Abiva has shown excellence when amidst the tragic death of their patriarch, the political challenges, the shift in the industry, and the medical emergency, it endured, prevailed, and recovered.
Today, Abiva will walk the path of recovery to success.